WRBA Summer BBQ – JULY 8th, 2017
---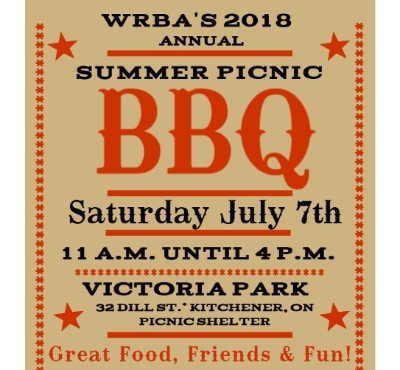 Come out and join us for our annual BBQ, and enjoy some food, games and fun as we celebrate our 70th year in the community!
We will be offering hamburgers, veggie burgers, hot dogs and drinks. There will also be face painting from 12pm-2pm.
There will be some fun, yet competitive activities for teams to participate in. We will also be presenting awards for Best Junior, Youth and Elite Boxer as well as an award for Rookie of the year.
If you haven't already, please join the WRBA Facebook page and check for us on twitter and instagram.