Boxing 101 – March 2017
---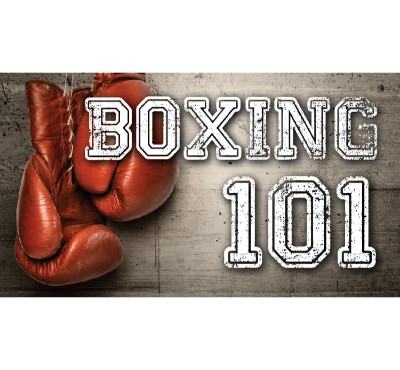 We are pleased to announce we will be conducting a Boxing 101 class in March! That is less then 2 weeks away! This class is a pre-requisite to joining the regular recreational class. Upon completion you will be invited and encouraged to join the recreational class starting Monday, April 3rd, 2017. You will learn more about the Recreational Program during the course!
PLEASE NOTE:
You MUST pre-register/pay for the course to guarantee your spot. Please email [email protected] indicating you would like to register for the Course with the name and age of the participant. You will then be provided with information on how to complete the paperwork and payment.
There will NOT be a Boxing 101 course conducted in April. If you CAN NOT attend the March course but you would like to remain on the waiting list, please email [email protected] indicating your wish to remain on the list. ALL previous request/waiting lists will be deleted.
JOINING INSTRUCTIONS:
The program starts Thursday, March 9th , 2017 and continues every Thursday thereafter, March 16th, March 23rd, and March 30th.
Juniors (Ages 10 – 17) are from 6:00pm – 7:00pm
Seniors (Ages 18+) are from 7:00pm – 8:00pm
Regular gym clothes with non-marking sole shoes. Absolutely NO street shoes.
Now for the second part:
You must attend the gym in person and pre-pay the $80 registration to secure your spot. Again, this $80 covers your annual Boxing Ontario registration fee($20 included), and also includes hand wraps and a skipping rope. The annual registration fee will be required to be paid again in September 2017.All paperwork is available at the gym and can be completed in a few minutes. Parent(s) must be present to sign in the case of a junior athlete. You can attend the gym immediately after receiving this email to register in person during our regular recreational classes on Mon, Wed and Fri between 6:00pm – 7:30pm prior to the start of the course.
NOTE: We only take CASH or CHEQUE payable to WRBA
The course will be opened to the general public and will be on a first come, first serve basis.
Class size is very limited (12 each class).
If you have any further questions or concerns, please contact us.