Children Wish Foundation
---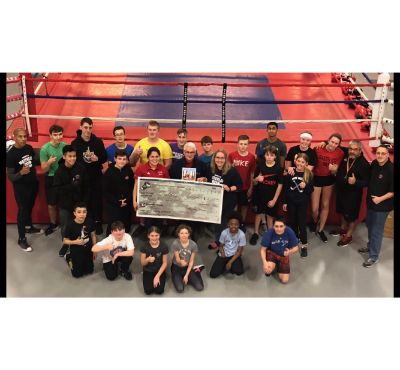 On January 27, 2020, Waterloo Regional Boxing Academy presented the Children's Wish Foundation with a cheque of the amount of $2,000 to help kids With their wishes. This past year Isla got her wish come true. Please take a look at Isla's wish story .
On December 20, 2019, we raised $1,596.95 and Waterloo Regional Boxing Academy supplemented the funds raised by the amount of $403.05 to bring it to a total of $2,000 to go towards our charity of choice, Children's Wish Foundation.
THANK YOU VERY MUCH for all the support and donations that were made and for your attendance to Seasons Beatings XV. We were all very happy and grateful to have an amazing community. We had a great fundraiser and everyone worked really hard and great together. Thank you all again for all your support.