Another National Champion Crowned
---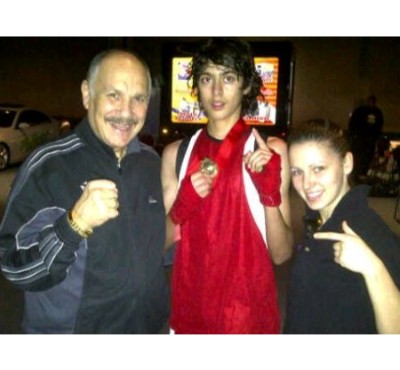 Waterloo Regional Boxing Academy's Tajinder Lall has captured his first National Junior Championship at the 2011 National Junior Championships. Another National Champion Crowned held in St. Hyancinthe Quebec. The 14 yr old Cambridge native defeated Nikko IPPOLITTO of British Columbia to win the Gold Medal in the 52 kg category by a score of 8-0.
To get to the finals, Tajinder defeated Jesse ROCHAR from Alberta 9-1 on points in the semi-finals. The Junior C category attracts the best 15 and 16 yr old boxers from the entire country. Despite being the youngest competitor in the tournament, Tajinder proved he is an athlete to watch in the future. Next up for Tajinder will be the AIBA Junior World Champinships to be held from July 20-31st in Astana Kazakhstan.
Winning a National Title takes a lot of determination and sacrifice as well as a very strong support team. Coaching Tajinder was WRBA's 6 time National Champion Mandy Bujold and making up the remainder of the Dream Team was Olympic Gold Medalist Coach Adrian Teodorescu of the Atlas Boxing Club.