Handpads for Presents
---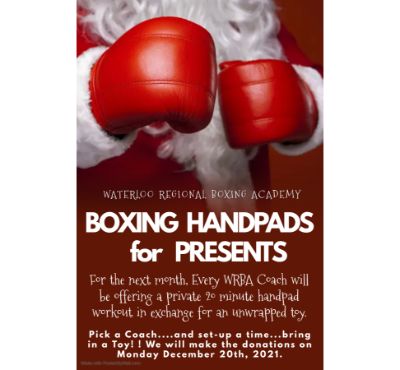 Because we are NOT hosting our Annual Seasons Beatings Fundraiser this year, the Coaches at the Boxing Club will be offering Private Handpad sessions in exchange for an unwrapped toy. We did this fundraiser last year and donated a car-full of toys to the Cambridge Salvation Army...it was a huge success!
Each session will consist of a 10 min warm-up followed by 20 minutes of handpads. These sessions will be conducted outside regular class programming.
How does it work? It's easy....talk to a coach and set-up the day/time....it's as simple as that!